WORKSHOP 2 - Security
DMVPN - Scaling your IPsec environment (point-to-multipoint)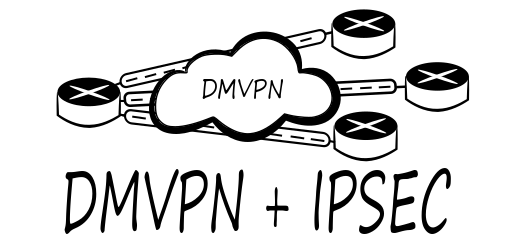 Description
Dynamic Multipoint VPN is a Cisco IOS solution for building scalable IPsec Virtual Private Networks. It uses the underlying technology of IPsec, but it encompasses several other features that creates a centralized architecture to provide easier implementation and management for deployments.
Cisco DMVPN allows branch locations to communicate directly with each other over the public WAN or Internet. It enables zero-touch deployment of IPsec VPNs and improves network performance by reducing latency and jitter, while optimizing head office bandwidth utilization.
This workshop is designed to make you realize the benefits of using the Cisco DMVPN as the means to securely connect your locations.
Who needs to attend?
Students that want to understand how the IPsec technology works
People that have to work with IPsec tunnels at their day to day job
Anyone who wants to able to implement and manage secure network access to enterprise resources
During this workshop you will:
Understand the concepts on which DMVPN is built on
Configure DMVPN Phase 1 and Phase 2
Configure 'real' scalable DMVPN Phase 3
Prerequisites
Students need to have:
Basic knowledge of routing and switching

Working knowledge of ACLs and NAT

Basic understanding of IPsec framework
After this workshop you will be confident in implementing secure and dynamic multipoint VPN solutions using Cisco IOS Software.