Cisco Certified Network Associate Routing & Switching
Prezentare generala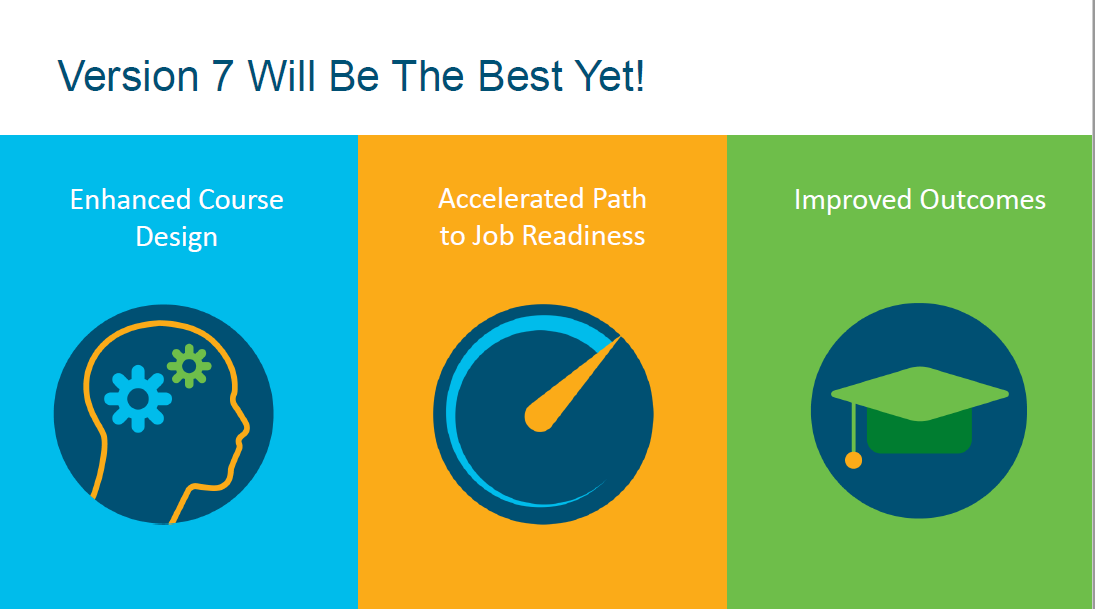 Cursurile din curriculum CCNA Versiunea 7.0 ii ajuta pe cursanti sa dezvolte o baza cuprinzatoare pentru proiectarea, securizarea, operarea si depanarea retelelor moderne de calculatoare, la scara, de la retelele de afaceri mici la retelele de intreprinderi, cu accent pe invatarea practica si abilitatile esentiale in cariera, precum rezolvarea problemelor si colaborare.
Pregatirea pentru o cariera in IT
La finalul modulelor CCNA, studentii acumuleaza experienta pratica fiind pregatiti pentru sustinerea examenului de certificare CCNA 200-301 si dobandesc abilitati pentru rolurile de nivel associate in industria IT.
Componentele de studiu
Noul pachet CCNA este format din 3 module:
 
1. Introduction to Networks (ITN)
2. Switching, Routing and Wireless Essentials (SRWE)
3. Enterprise Networking, Security and Automation (ENSA)

 
In plus, fata de predarea in clasa, studentii beneficiaza de laboratoare practice (hands-on), simulari in  Cisco Packet Tracer, activitati, resurse video si quizz-uri destinate consolidarii cunostintelor.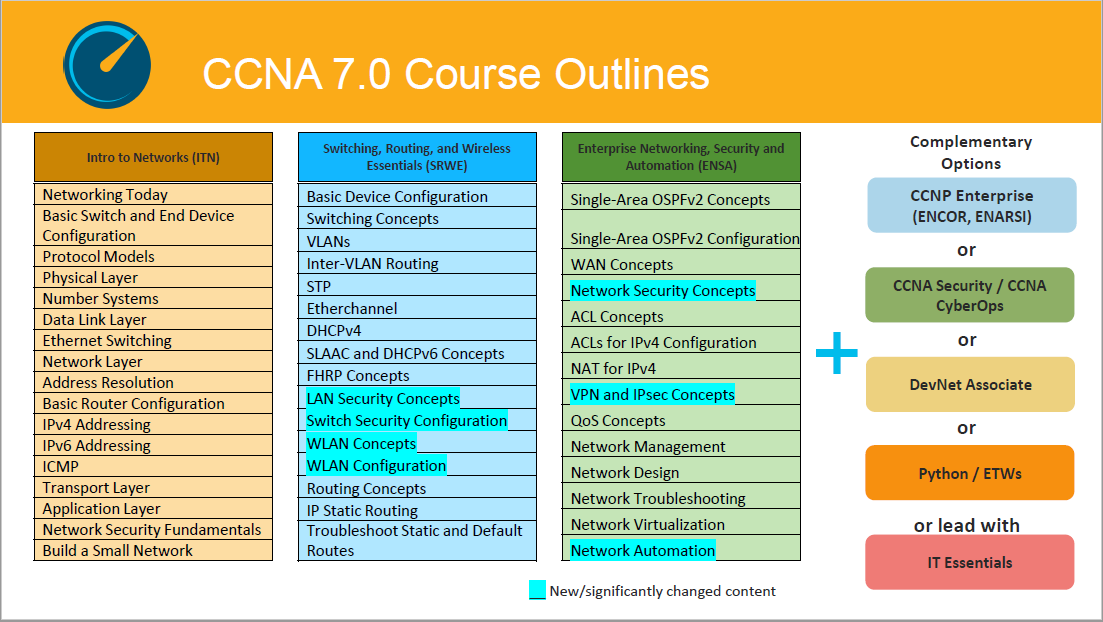 Cui se adreseaza CCNA v. 7.0?
Cursul se adreseaza tuturor celor interesati de o cariera in IT.
Prerequisites
Pentru pachetul CCNA 1-3 nu sunt necesare cunostinte avansate in domeniul IT. Recomandarea noastra este de a detine cunostinte minime in domeniu. In cazul in care esti nesigur de nivelul tau, inainte de inscrierea in cadrul CCNA, poti urma modulul IT Essentials. 
Recomandari ulterioare:
Dupa finalizarea pachetului CCNA poti urma module precum CCNP Enterprise Core, CCNA CyberOps, DevNet Associate, Phyton or Emerging Tech Workshops.